Skibbereen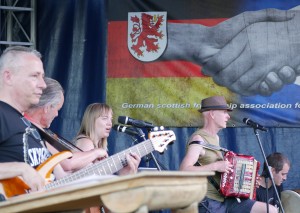 Welcome to our website! Please feel free to look around.
Skibbereen is a band from the south of Holland, Limburg, that plays Celtic & Irish / Scottisch and a little American Folk music. The band is named after a place in the south of Ireland.
The instrumentation consists of Vocals, Guitars, Button box, Slide Guitar (lap steel), Autoharp, Bass, Bodhran and Fiddle
We love folk music and love to share our passion with you!