Order our CD 'Never Ending Road'.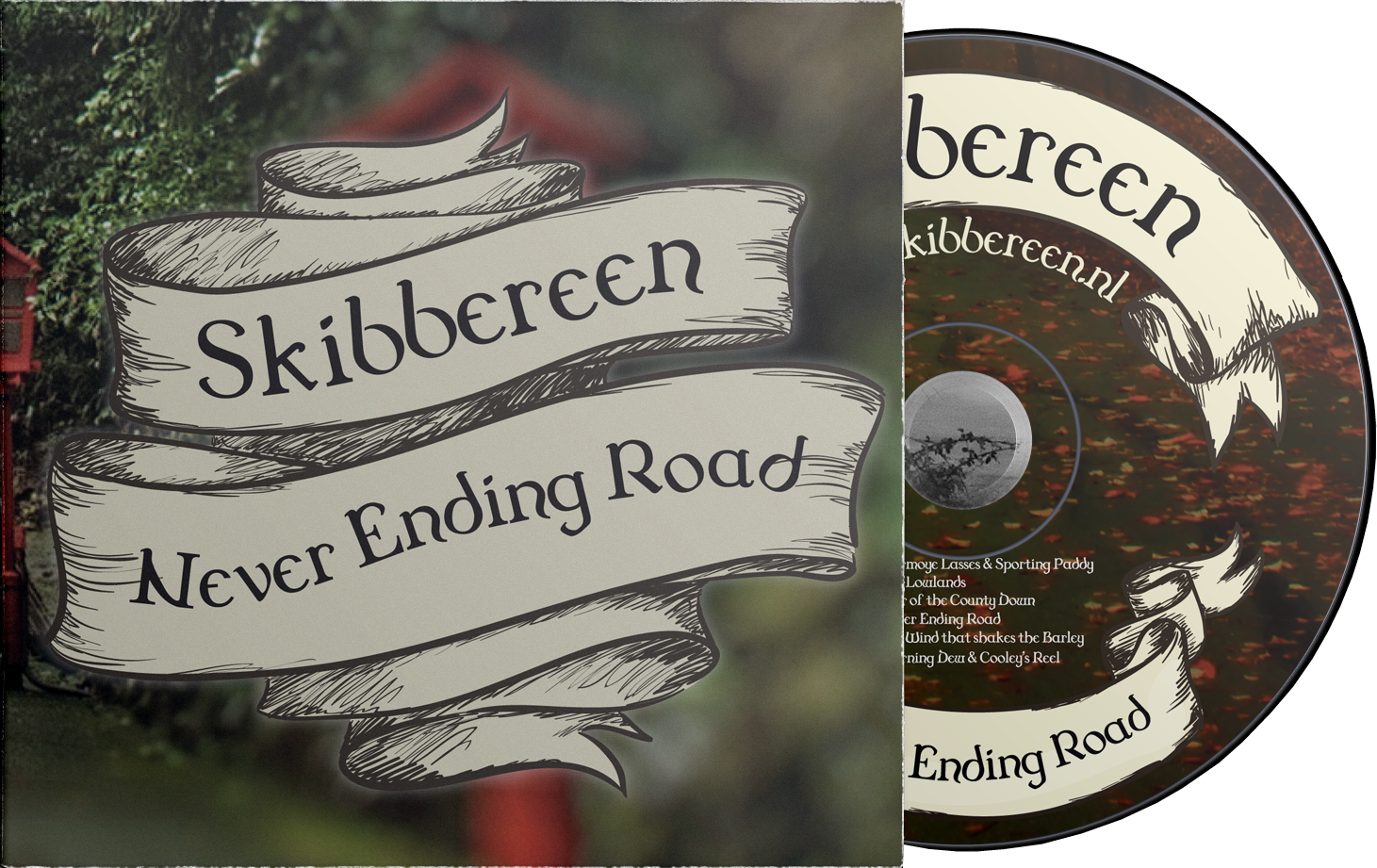 Friendship and music fused in 6 great songs.
A 'must have' CD in a unique three-piece cover that provides the CD a warm look.
The CD contains the numbers:
Fairmoye Lasses & Sporting Paddy
The Lowlands
The Star of the County Down
Never Ending Road
The Wind that shakes the Barley
Morning Dew & Cooley's Reel
Price: € 9,95
Free shipping inside NL!
Klik HERE to order.