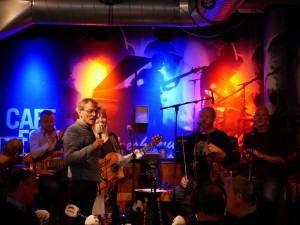 Today we played at L1 radio, there is a live stream on https://l1.nl/de-stemming/ for those who've missed it!

Many thanks for L1 radio we really enjoyed playing here.
In December we will do a full concert in theater de Karroessel in Geleen and next year we will play in
Maastricht theater 't Pesthuys. We hope to see you there!!!